Hess Miller Funeral Home
Hess-Miller Funeral Home is owned and operated by the Martino Family. We are grateful to be able to serve the members of its community, and strive to perform the best possible service in a manner we can be proud of.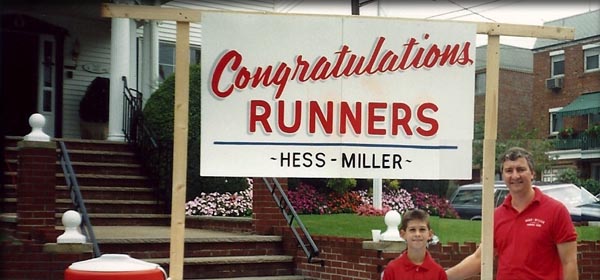 Picture on the right here - years back, father and son handing out water for the Maspeth Federal Savings Fun Run participants.
The Clock
Neighborhood historians can tell you that theres was always a clock on Hess-Miller. When the Martino Family purchased the building in 1982, the original clock (pictured here) was damaged and beyond repair.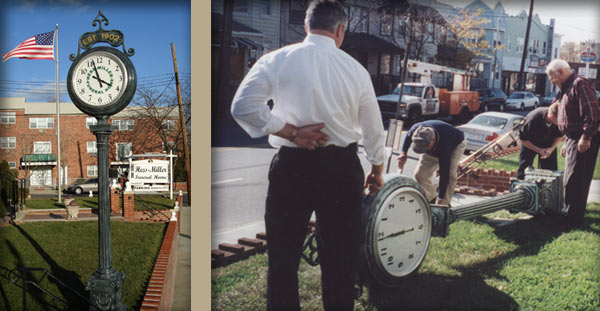 More Images






Years later, we realized that it served as a landmark for commuters and passersby looking for the time. For this reason a clock once again made its appearance on the property, further enriching our history, through time.
Neidersteins' Mirrors
In 1888, Neidersteins Hotel and Restaurant was established. It served as a rest stop for horse and carriages, mainly because it was a located in the "middle" of the common traveling routes of the day.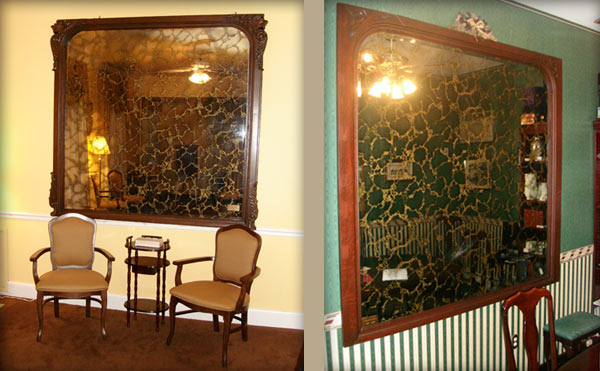 In 2004, the operation was sold and leveled. However, we made sure that these mirrors, which are historical artifacts from Neidersteins, would remain on Metropolitan avenue, in our establishment.
Flag Pole Dedication
In 1988, a flag pole was erected on the property in honor of our family hero, Gennaro F. Martino.
Gennaro served during WWII in the US Army Air Corps as a sergeant crew chief and received 2 presidential citations for bravery. He was essential in the Normandy invasion, aside from dropping the paratroopers his units' C-47 single handedly and with out orders landed 3 times on a makeshift air fields to carry off as many wounded as they could.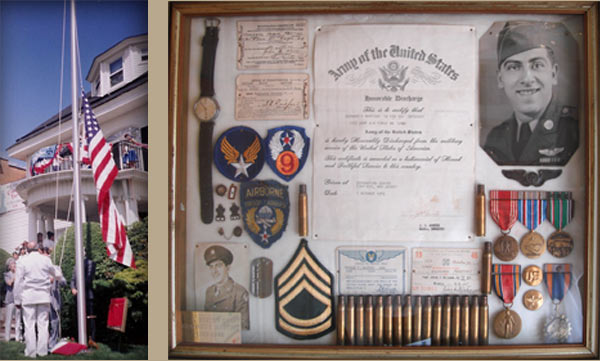 More Images




The ceremony is pictured here.
Hess-Miller Scholastic Achievement Awards
Hess-Miller Funeral Home knows how important the education of the younger generation is. That is why we offer Scholastic Achievement & Citizenship Awards as well as The Grade 7 Martino Incentive Program.
The Scholastic Achievement & Citizenship Award goes to one lucky student of Our Lady Of The Miraulous Medal School currently known as The Notre Dame Catholic Academy Of Ridgewood. This award is a $500 US Savings Bond given to a student that has performed outstanding scholastic achievements and commitment to the community.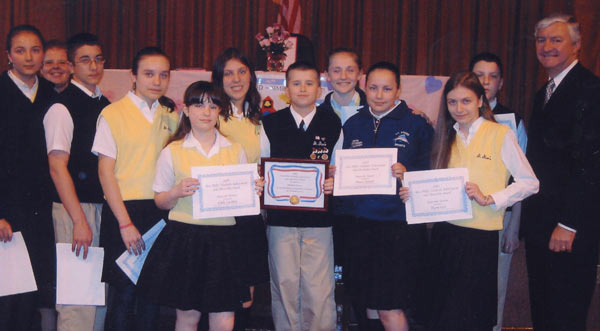 More Images


The Grade 7 Martino Incentive Program at Saint StanislausKostka School is a incentive offered by a benefactor, Mr. Anthony Martino of Hess - Miller Funeral Home.
The Martino Family is always looking for ways to give back to the community. The majority of The Martino Family are Alumni to Sain Stanislaus Kostka School, that is how they came up with The Grade 7 Incentive Program.
This award gives a student in grade 7 a chance to win 2 free months of tuition once they have entered into grade 8. By writing an essay of why they feel like they are eligible hundreds of children are taking into consideration every year.
Hess-Miller Salutes our Veterans
Hess-Miller Funeral Home supports and salutes our Soldiers and Veterans of the United States Armed Forces.
The Picture shows a plaque presented to us by The Vietnam Veterans of America Chapter 32, for our honorable service in providing burials for deceased veterans with out family, at Calverton National Cemetery.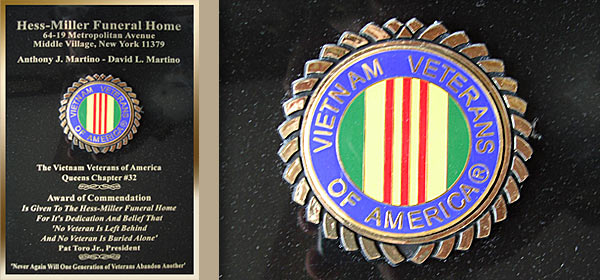 We also proudly participate in the St. Vincent De Paul Baby Burial Program, in which families are assisted with the final disposition of their unborn children.